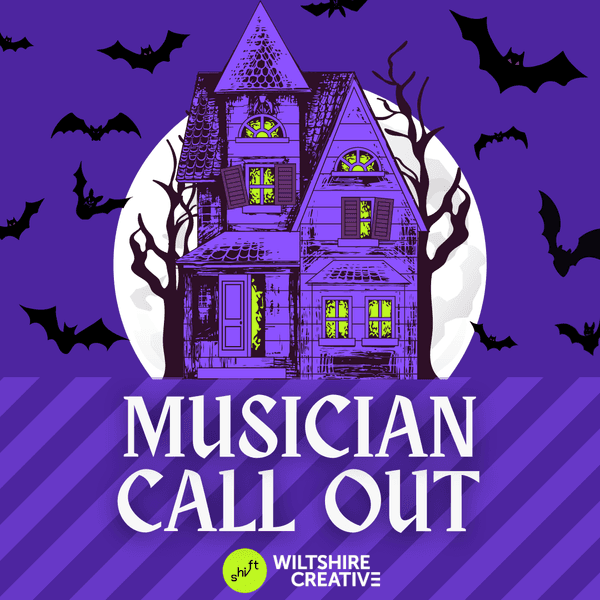 Musician Call Out
News
14 Aug 2023
News Story
Wiltshire Creative's Young Ambassadors are currently looking to recruit young musicians to perform at the SHIFT Social: Halloween Party on Saturday 28th October 2023 at Salisbury Arts Centre.
Applications are open to singer/songwriters, as well as group and solo artists aged 14 - 25. We are seeking to encourage applications from a wide variety of styles and genres. As this is a Halloween event, we would like to ask all successful applicants to prepare one Halloween themed/inspired song if possible.
We are pleased to be able to offer free rehearsal space for successful applicants prior to this event.
Click the following link to find out more and apply: https://www.surveymonkey.co.uk/r/MCOSSHP
Applications close on Friday 8th September 2023.