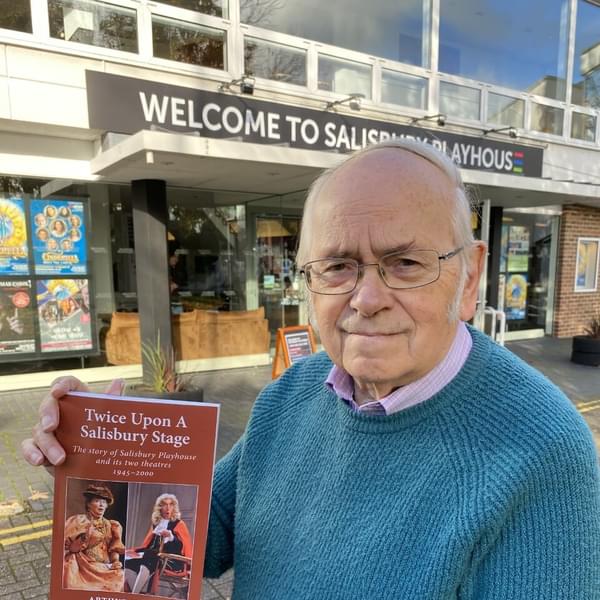 Twice Upon A Salisbury Stage
News
30 Jan 2023
News Story
A new book by Playhouse archivist Arthur Millie.
This is the story of Salisbury Playhouse. The people who worked here and the many (now famous) actors who trod the boards.
Arthur Millie has been the Playhouse archivist since 1996 and has delved into the fascinating history of Salisbury Playhouse since it first existed as a wartime theatre to bolster the spirits of the troops in 1943. Back in those days the theatre was owned by ENSA – the Entertainment and National Services Association – or as the troops joked "Every Night Something Awful".
The book looks at some of the many famous people who performed on the Salisbury Playhouse stage at the beginning of their careers, including Peter Ustinov, Kenneth Williams, Prunella Scales, Stephanie Cole, and Christopher Biggins. It explores how the theatre gained a national reputation and eventually became one of the leading producing theatres outside of London.
Twice Upon a Salisbury Stage is available to purchase from Salisbury Playhouse Ticket Sales.