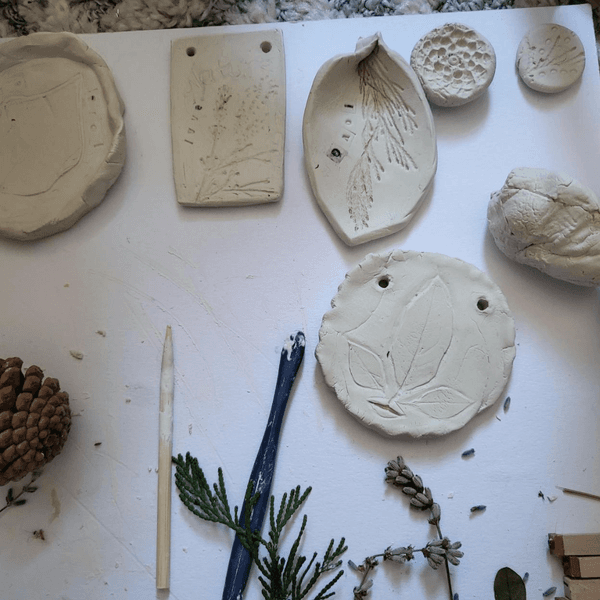 Well City April 23
News
6 Apr 2023
News Story
Drawing Closer to Nature was an online course delivered by Zoom, about discovering and harnessing the benefits of nature through art for wellbeing, from the comfort of our own homes.
Participants took the time together with Artist Elizabeth Hammond, and one of our take-part Creative Practitioners, Cesca Myles, to notice and explore the beauty of our changing landscape as we move from Winter to Spring.
Using objects found in nature, inspiration from imagination and listening to sounds (– they even took a virtual hike through the woods together!) the group connected with nature in a meaningful way through creativity, building a continued connection with place, each other, and themselves.
Elizabeth Hammond taught the group techniques including drawing with graphite, inks, and charcoal; using wax resist; clay and collage.
Thank you to all those who participated in this lovely course!
Well-City Salisbury works with four partner organisations – ArtCare at Salisbury District Hospital, The Salisbury Museum, Wessex Archaeology and Wiltshire Creative, supporting people with low to medium mental health needs in the Salisbury area through free, 8-week long creative courses and volunteering opportunities.
There are 2 routes to taking part in a Well-City Salisbury course: referral and self-referral.
For information on what courses are coming up (including Wiltshire Creative's next course, with musician Louise Jordan, this summer) visit www.wellcitysalisbury.co.uk or follow @wellcitysals on Twitter and @wellcitysalisbury on Instagram.