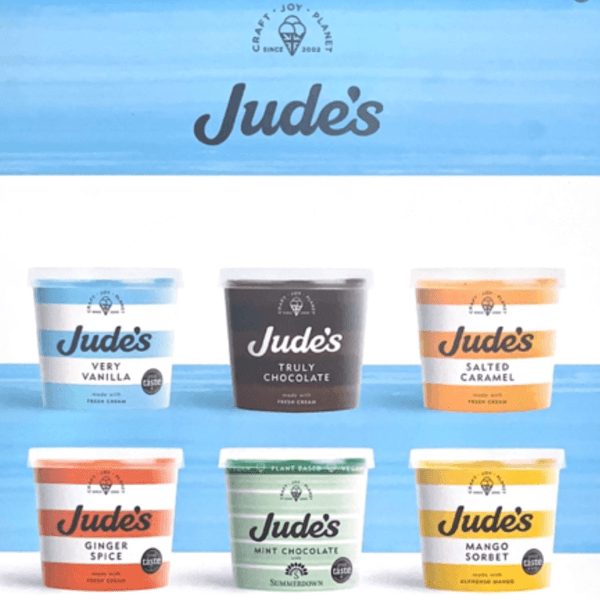 Delicious new Ice-Creams
News
30 Mar 2023
News Story
We are proud to announce that as of the 31st of March, Wiltshire Creative will be partnering with Jude's Ice Cream to bring you a brand-new range of Ice-cream to Salisbury Playhouse and Salisbury Arts Centre. Jude's are an excellent, local company who create luxury ice cream which is enjoyed nationwide- you may have seen their products in establishments such as Waitrose and other high-end retail stores..
As well as being delicious, Jude's ice cream is created, delivered, and sold sustainably, we are proud to be partnering with a business who are also committed to the principles of sustainability and can work towards our sustainability mission.
Please see below a list of some of Jude's sustainable achievements:
· Winner of Lloyd's Bank Positive Social & Sustainable Impact Award
· 75% of new launched in 2022 products were plant based
· 20% reduction in carbon intensity in one year, which is well on the way to their target of 43% by 2030
· They are a B Corporation, working in line with the United Nations SDGs
Here at Wiltshire Creative, we have our audience's best interests at heart and therefore want to offer you the best quality products to enhance your experience with us, so we look forward to this exciting new opportunity and encourage you to try out our delicious new range.