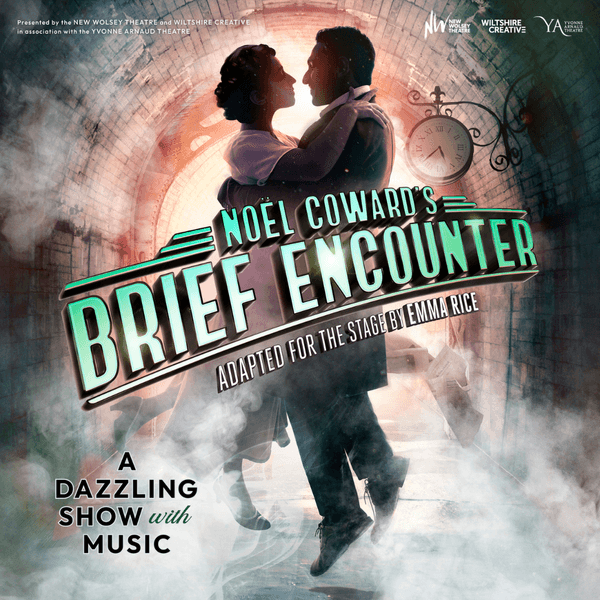 Brief Encounter
News
A Wiltshire Creative and New Wolsey Theatre Production in association with Yvonne Arnaud Theatre
22 Apr 2023
News Story
Performed on the 31 March - 22 April 2023, Brief Encounter was adapted by award-winning theatre-maker Emma Rice and directed by the New Wolsey Theatre's new Chief Executive Douglas Rintoul.
it was a dazzling adaptation of the greatest love story of all time which had all the drama of the original masterpiece with added live music, comedy and spectacle, taking you on a rollercoaster ride through all of love's beautiful complications.
When a chance encounter in a train station tearoom kindles a timid, yet passionate, love affair between a married doctor and a suburban housewife, the two are forced to question if it's worth risking everything for the sake of love.
Watch our Trailers!
Check out the Podcast with the Noel Coward Foundation
THE CAST
Nicola Bryan

Hanora Kamen

Jammy Kasongo

Samuel Morgan-Grahame

Tom Self

Lucy Elizabeth Thorburn

Luke Thornton

Chioma Uma