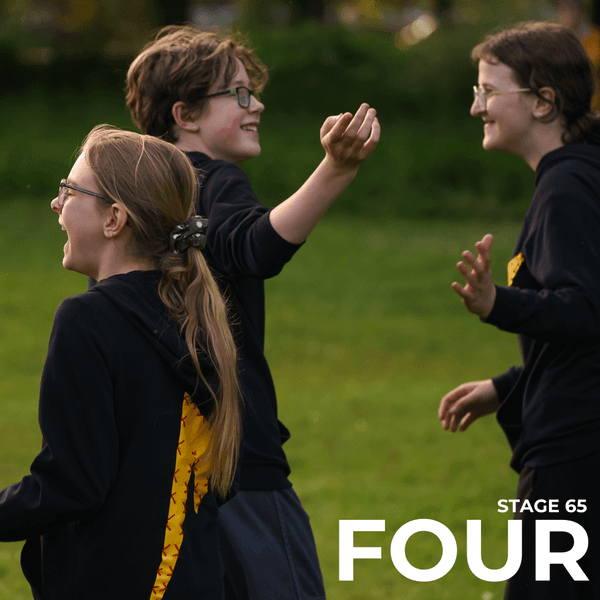 Stage 65: FOUR | Spring 2024
What's on
Take Part Programme
9 Jan - 26 Mar
Main venue

Venue

Salberg

Tickets

£70 per term (bursary and reduced rates are available)

Ages

(Academic Years 8 & 9)

Duration

90 minutes
Book tickets
About Stage 65: FOUR | Spring 2024
Group FOUR offers weekly workshops for those in school years 8 & 9.
Stage 65 Youth Theatre celebrates young people's imagination, creativity and expression. Stage 65 members explore storytelling through drama techniques, performance skills and games, to grow in confidence, meet new friends, and enjoy the world of theatre.
Stage 65 is led by young people in collaboration with artists and industry professionals, exploring subjects which are relevant to them and sharing them back in a style representative of their experiences.
We welcome anyone with an interest in the performing arts to our weekly sessions; no experience needed. We can support young people from all backgrounds, and we offer financial assistance and support for individuals with additional needs.
Spring Term 24
(If you're new to Youth Theatre and would like to join us for a taster workshop, please email takepart@wiltshirecreative.co.uk).
Term Dates:
9th January-6th February
(No session half term, 13th February)
20th February-26th March

Once you have booked and paid for your place, you will be sent a confirmation email. You will find a link in your confirmation email to fill out a registration form for your young person via Survey Monkey. Please note, if you do not complete this registration form before the start of term, we will not be able to accept your young person for their session. This must be completed every academic year.
If the cost would exclude your young person from attending, reduced fee and bursary places are available. Contact takepart@wiltshirecreative.co.uk for more information.