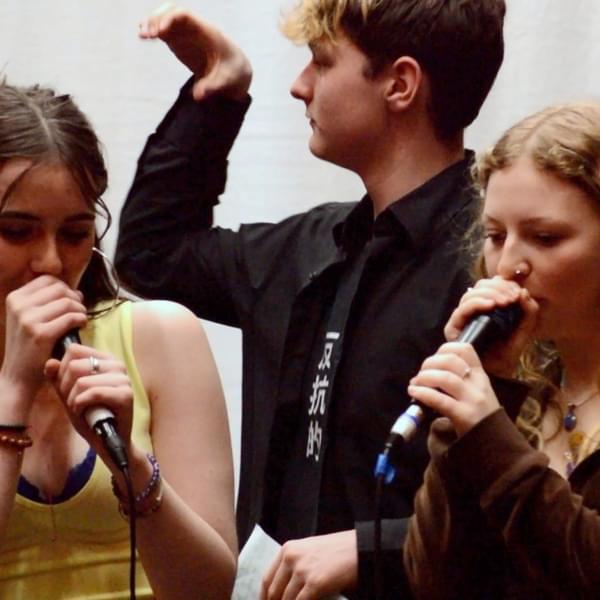 BREATHE Academy Workshops
What's on
Presented by Nebula Productions
–
Venue

Salisbury Playhouse and Salisbury Arts Centre

Tickets

FREE

Ages

12-25

Duration

150 minutes
Book tickets
About BREATHE Academy Workshops
Are you aged 12-25 and ready to make your voice heard?
Join BREATHE Academy workshops and unleash your creativity.
SK Shlomo returns with two very special workshops where you can learn to explore your own story using some of the breathtaking music, technology and performance skills on display in their award-winning solo show BREATHE, a rollercoaster love letter to the lifesaving power of music.

BREATHE Academy is a pilot youth project empowering young people from across the UK to harness creativity and become equipped to overcome life's challenges. BREATHE Academy exists to enhance well-being by empowering young people.

Young people are invited to attend one or both sessions. If you would like the opportunity to perform what you create as part of BREATHE, at Salisbury Arts Centre, please ensure you attend the workshop on the 16th February.
All those who attend a BREATHE Academy workshop will be eligible for a FREE ticket to the show.
Workshops are open to anyone aged 12-25, with no previous experience needed.

BREATHE and BREATHE Academy have been programmed by our Young Ambassadors