Opportunities
Write to Play is Graeae's flagship new writing programme devoted to developing the skills and experience of D/deaf and disabled writers nationwide. Since its inception, the programme has developed the careers of 25 playwrights, including Jackie Hagan, whose first play Cosmic Scallies was co-produced by Graeae and the Royal Exchange Manchester in August 2017.
Wiltshire Creative is delighted to be part of the programme's sixth year, which will bring the programme to the South West of England, working with partner organisations Theatre Royal Plymouth, Exeter Northcott Theatre, Bristol Old Vic, Nuffield Southampton Theatres and the Ustinov Studio at Theatre Royal Bath.
Interested in applying?
If you're passionate about theatre, keen to write for the stage and gain experience, we want to hear from you.
The programme will offer you 1:1 mentoring, craft-focused writing workshops, specialist masterclasses led by leading playwrights and practitioners, a two-week placement at one of our partner organisations, and the opportunity to develop two short pieces and a full length play, and to share work-in-progress with an audience.
All access requirements will be met, including sign language interpreters and access support workers.
Write to Play is a paid opportunity and you will get a bursary of £1,800 (paid in instalments) for your participation. Expenses related to participation, such as travel and accommodation, are also covered by the programme.
The programme will run from January 2019 - December 2019. All activity will take place in the South West.
Still unsure? Come to a FREE taster session! Click here to book your place.
The criteria:
We are looking for five writers who:
Have a passion for theatre and live performance
Have some previous experience of writing for theatre and are committed to developing a professional career in writing for the stage
Live in South West England*
Identify as D/deaf or disabled**
*includes the counties of Hampshire, Gloucestershire, Bristol, Wiltshire, Somerset, Dorset, Devon, Cornwall and the Isles of Scilly.
**Graeae follows the social model of disability. You are eligible if you identify as D/deaf or disabled and/or if you have experienced barriers to participation due to access requirements not being met or due to societal/attitudinal barriers related to your impairment.
Applications will only be considered if applicants are eligible.
How to apply:
We welcome applications in any format accessible to you in English or British Sign Language.
We would like three things from you as part of your application. These can take the form of a written document (please download application form below) or a video link to a recording.
A statement of interest. In no more than 400 words (or 5 minutes of video), please tell us a bit about yourself and why this opportunity interests you.
An example of your work. Please send us 5-10 pages of text for performance or a short video link of your work.
A story. Tell us a story in no more than 200 words (or 3 minutes of video). This can take any form and be about anything you wish.
The application form can be downloaded here in standard format. (Other accessible formats, large print & screen-reader friendly will be available in the next few days. Email lizzy@graeae.org if you require one of these formats in the meantime.)
Please send your application, together with a completed equal opportunities form, to alice@graeae.org
Applications open Friday 3 Aug 2018
Applications close Monday 3 Sept 2018, 12pm
Interviews are likely to be held w/c 1 October
If you would like this information in a different format, or require any assistance with your application, please email access@graeae.org or call 020 7613 6900.
Still unsure? Come to a FREE taster session! Click here to book your place.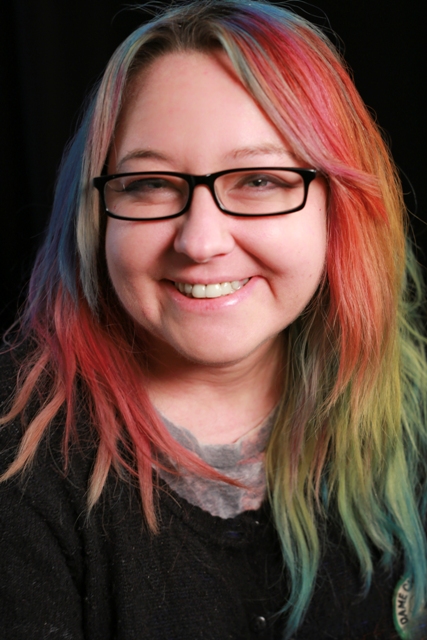 "Write to Play has been informative, inspiring and emotional. This is not one of those schemes that only exists on paper to make a place look good. Graeae has been understanding and sensitive and has continued to support me as a writer and artist beyond the end of the scheme." Jackie Hagan
Write to Play is funded by Esmee Fairbairn Foundation, Arts Council England and The Backstage Trust.